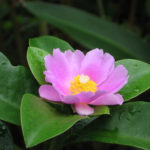 The mission of Full Dawn Circle is to share the reality of the Divine and our Divine nature; and to offer support and guidance to all seekers of truth who want to discover their true nature and relationship to the Divine.
The Divine calls to us. Our response is to align with the call, increase our receptivity to Divine Presence, and prepare for the Divine Grace of Awakening.
Each of us can enter on the journey to discover our Divine nature; and in so doing live in increasing peace, love, joy and harmony in alignment with the Divine.
– Joel
For information about Attunement, click here.
For information about Meditation, click here.
For information about Personalized Guidance, click here.
For a list and description of Memberships, Courses, and Special Events go here.
For all scheduled events, check the Events Calendar here.
To be notified of upcoming Full Dawn Circle events and other announcements, subscribe by clicking here.