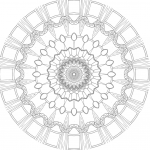 PRANAKAYA MEDITATION™
Pranakaya Meditation™ is an esoteric practice to prepare your body for regular sitting meditation. Pranakaya Meditation™ calms your body by circulating prana, or life energy, using breath in a particular way and within a particular context of attention. It facilitates the harmonious flow of prana within the greater sphere of your multi-dimensional body, and activates the subtle energy channels to create calm and greater receptivity to Divine Light and Presence.
Pranakaya Meditation™ is generally practiced for 5-10 minutes just before you begin your regular sitting meditation practice, although it can be practiced as a meditation by itself.
You can sign up for Pranakaya Meditation™ HERE. 
To help support Full Dawn Circle, a modest $15 for One Month Access will be charged.
(Signing up for any course, event, or membership is subject to our Terms and Conditions.)
This content is available only
to registered subscribers.
If you are a registered subscriber, login below to unlock this content.  Or, you can Sign Up by clicking the link shown above.
Go HERE if you want to browse all available Courses, Events, and Memberships.