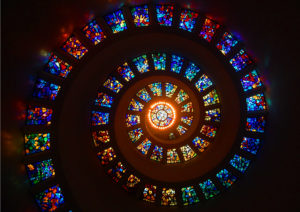 REMOTE INVOCATION SUPPORT™
Sliding Scale Contribution:
$60 to $100

Remote Invocation Support™ is a prayerful invocation to Benevolent Divine Beings, emissaries of the Divine, to support your spiritual growth and Awakening. Remote Invocation Support™ is principally intended to advance your spiritual alignment with the Divine, to increase your receptivity to, or awareness of, Divine Presence, and assist in your preparation for the Divine Grace of Awakening.
Remote Invocation Support™ is conducted at a distance, and includes three prayerful invocations, done in silent meditation on sequential days starting on the day after your registration and your contribution of $60 or more have been received. You will not be notified of the specific time of silent meditations when the prayerful invocations are made, but it is recommended that you take at least a few minutes each day to assert your trust and faith in Divine Grace, and your spiritual unfoldment.
While you may experience healing through Divine Grace, no one at Full Dawn Circle specifically offers healing, or medical advice, only prayerful invocations for Benevolent Divine Beings to support you in your spiritual growth.
Remote Invocation Support™ is not a substitute for professional medical or mental health care, and is not intended to diagnose, treat, cure or prevent any disease, illness, or physical or mental health condition. If you have medical or mental health conditions, seek care and treatment from licensed healthcare professionals. And after obtaining proper care and treatment, feel free to request Remote Invocation Support™ if you so desire.
By requesting Remote Invocation Support™, you assert that you are fully responsible for making your own decisions in this regard, and make your request freely.
If you wish to request Remote Invocation Support™, read the Extended Description below before submitting your request!  Be sure to scroll and read the entire Description.  Your agreement to this Description and the Terms and Conditions therein is required.
After submitting your request, make your contribution of $60 or more by PayPal or Zelle HERE.  Please indicate at the time of your contribution that it is for Remote Invocation Support™.