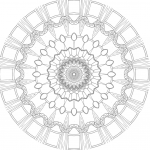 WELCOME TO THE
GROUP AUDIO ATTUNEMENT™ LIBRARY


This is an evolving, revolving library of Group Audio Attunements™ to support your spiritual unfoldment.  Each attunement has frequency properties to increase your receptivity to Divine Presence at the source of your essential being.  The Group Audio Attunements™ in this library are not available publicly and include some of the most powerful Group Audio Attunements™ composed to date.
You can sign up for this Group Audio Attunement™ Library HERE. 
To help support Full Dawn Circle, a modest $10 per month will be charged for access to the library.  You can cancel at any time.
(Signing up for any course, event, or membership is subject to our Terms and Conditions.)
This content is available only
to registered subscribers.
If you are a registered subscriber, login below to unlock this content.  Or, you can Sign Up by clicking the link shown above.
Go HERE if you want to browse all available Courses, Events, and Memberships.