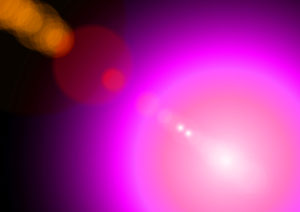 Attunements are processes to facilitate alignment with your Divine nature by increasing your receptivity to Divine Presence.
The process of Attunements is similar to a guided meditation. Whether an In-Session Attunement™ or a Group Audio Attunement™, you will be guided through a process intended to gently bring your attention to deeper values of  perception where you may notice or feel the presence of the Divine.
These Attunements are often experienced as very relaxing and calming. You may tangibly experience Divine Presence or Light; or you may experience changes to your state of well-being; increased peace or happiness, feelings of love, expansion or spaciousness; increased clarity of mind, enhanced perception, or deep intuitions; or other changes.
Attunements are not intended to diagnose, treat or heal physical, mental or emotional conditions.  Nor are Attunements a psychic or intuitive reading.
In-Session Attunement™
We sit together either over the telephone, or via video conferencing, and resting with eyes closed for a period of time. During that time you are guided through the Attunement process. This is a personalized process to support your spiritual growth and well-being. The process seeks to facilitate your receptivity to Divine Presence, and seeks to increase your readiness to receive Divine Grace.
Flashes of light appeared in the space around me and I felt cuddled in profound love.
By appointment. Allow an hour for this process. You are requested to send an email within 24 hours after the conclusion of your appointment time to provide a report on your experience during the process, and for the hours after your appointment time.
If you are interested in an In-Session Attunement™, CLICK HERE
Group Audio Attunement™
Group Audio Attunements™ are an auditory method of aligning with the Divine. Each Group Audio Attunement™ is composed of frequencies of Divine Intelligence woven into a unique flow of sound. Listening to and feeling these frequencies is deeply calming to body and mind, profoundly increasing a sense of peace and surrender. This facilitates the release of resistances, thereby increasing your receptivity to and awareness of Divine Presence.
My attendance was very rewarding on many levels…Thanks for this wonderful experience.
Publicly available Group Audio Attunements™ can be found HERE, or as part of a Membership, Course, or Special Event.
For a list and description of Memberships, Courses, and Special Events go here.
For all scheduled events, check the Events Calendar here.