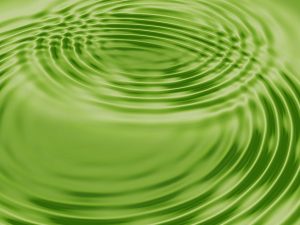 In-Session Activated Attunement™
An In-Session Activated Attunement™ is a personalized one-on-one guided process in real time that seeks to align you more profoundly with your true spiritual nature and to unwind and release karmic patterns that constrain your spiritual unfoldment. We will sit together either over telephone or via video conferencing, resting with eyes closed for a period of time. During that time I guide you through the attunement, similar to a guided meditation. There will be some time for questions and answers.
How It Works And What To Expect
Working on the principle of resonance, In-Session Activated Attunement™ allows me to tune into you and directly invoke benevolent frequencies of native intelligence to clear, release and harmonize embedded karmic patterns in the multi-dimensional layers of your mind and body. These embedded patterns impair your receptivity to the deeper presence and recognition of your true divine nature.
[pullquote]…floating in an ocean of light.[/pullquote]
Much like tossing a pebble into a pond creates waves within the pond, the attunement stimulates waves of native intelligence in the "pond of you." These waves reverberate at a subtle level, gently unwinding those karmic patterns which hold you hostage to a limited egoic perspective, widening your preparation and capacity to recognize who you truly are.
You may experience the unwinding and release of these karmic patterns as alive awareness of a pervasive sense of presence, changes to your state of well-being, increased peace or happiness, feelings of expansion or spaciousness, increased clarity of mind or perception, deeper meditation, or as other changes.
Attunements are not a substitute for health care from licensed professionals and are not intended to heal health conditions nor are any claims made to that effect.
How To Sign Up For An In-Session Activated Attunement™
Sign up at the link below by completing the form. Include any message you wish to convey to me in the section of the form labeled "Enter Any Additional Message Below." I will reply with an email within 24-72 hours to arrange a mutually agreeable date and time for a Zoom video meeting or a voice only Skype meeting for your attunement.
An In-Session Activated Attunement™ lasts 55 minutes. The fee is $150 (contact me about a reduced fee if there is financial hardship). To hold your date/time, payment must be received at least 72 hours in advance. Payment is via Zelle or PayPal. Receipt of payment confirms the date/time slot for your attunement session.
To sign up for an In-Session Activated Attunement™ CLICK HERE