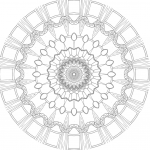 WELCOME TO
JIVATTUNEMENT MEDITATION™
Jivattunement Meditation™ is a meditation for those who are looking to establish a regular meditation practice and feel the need to start with a guided meditation format. A specific frequency is used that is indicated to harmonize with all people. This frequency is composed into a guided meditation audio that is simple, natural, and effortless. With regular practice over time, and when the meditator is ready to take on a more self-guided meditation practice, Deep Cycle Meditation™ may be taught to further reinforce the natural flow of transcending mind, the release of stress, and deeper recognition of Divine Presence.
Sign up for Jivattunement Meditation™  Sign Up HERE.
To help support Full Dawn Circle, a modest $10 for one month access will be charged.
(Signing up for any course, event, or membership is subject to our Terms and Conditions.)
If you are already registed for Jivattunement Meditation, login HERE.